Airis Play Inflatable Kayak Review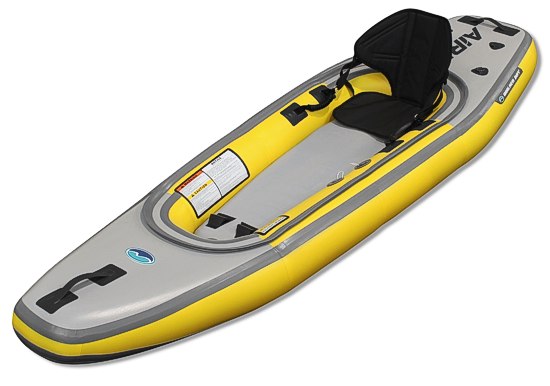 Best Uses: Flat water, surf, rivers
Brand: Airis by Walker Bay
Number of Paddlers: 1
Stats: Length 8'6″, Width 31.5″, Weight 18 lbs., Load Capacity 225 lbs.
Accessories Included: Adjustable backrest, large rear skeg, high-pressure air pump with gauge, deluxe AirPack backpack, repair kit
Pros: Stable, very easy to maneuver, super light weight, storage bungee cords at rear for securing gear, D-ring for attaching accessories, 4 great carrying handles (front, back and each side), decent tracking, comfortable and easy to paddle, very compact, great backpack which allows you to easily carry this kayak on your back, very rigid and durable construction
Cons: Not super fast
More In-Depth Info
This is the kayak you want if you plan to travel and want to play in surf and rivers. The Airis Play is very compact and weighs only 18 pounds. It can easily be carried on your back in the awesome deluxe backpack that comes with it.
It is a lot of fun to paddle and extremely easy to maneuver. It takes very little effort to move around. The Play is ideal to be taken on an airplane or on a larger boat.
I think the Play would appeal to those who want a super light weight kayak that can be taken anywhere. I imagine hiking to remote lakes with this kayak, taking it to Hawaii and playing in the surf as well as maneuvering down winding rivers. It is versatile, compact and offers the ultimate in convenience.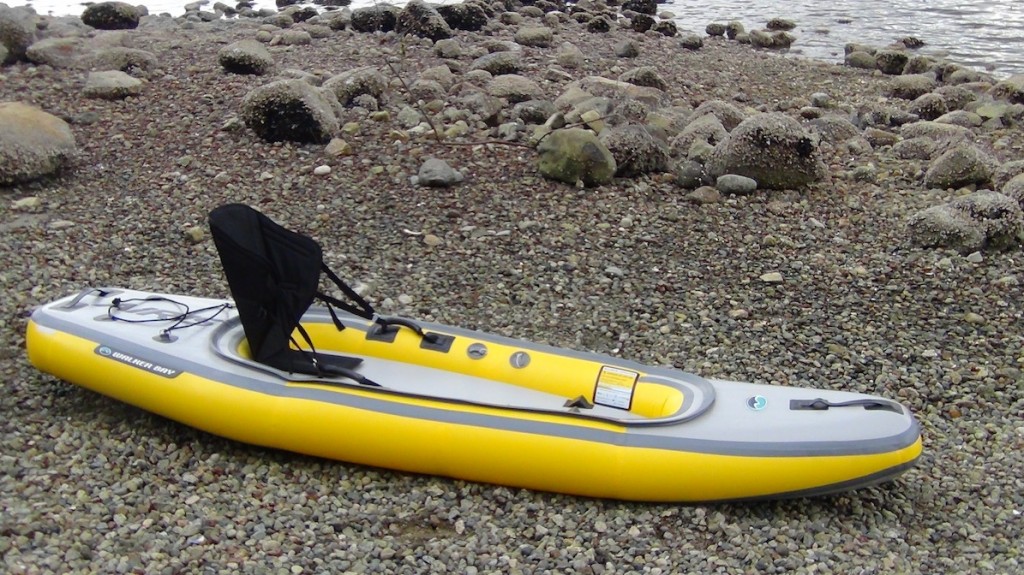 Set-Up
As you can imagine with the small size of this model, the set-up is a snap. There are 3 main air chambers which are great for safety. If you ever have an issue with one air chamber, there are still two others that will get you back to shore safely.
Inflating the Play with the high-pressure air pump that comes with it takes all of about 4 minutes. Inflate the floor, the two side chambers and then attach your seat. Very fast and easy.
My Experience with the Airis Play
I was excited to try the newly designed Play. It was a popular model in the past and I knew it had been improved upon.
My initial impression is likely the same as everybody's… this kayak is super compact and light weight. I had no trouble carrying it on my back in the backpack and lifting it with one arm when inflated.
For this reason it is ideal for those who don't want to deal with bulky or heavy kayaks.
The second thing I noticed was the quality of construction. It inflated into a very rigid kayak with a very hard floor.  It is obviously well made and solid.
Third it paddled well… considering its size. You can not expect a shorter kayak to paddle fast or have the best tracking. However for the size of the Play it paddled quite well and I found it to be very comfortable.
This would not be my kayak of choice for touring but it is a fantastic option for playing, doing fast maneuvers and hitting some surf.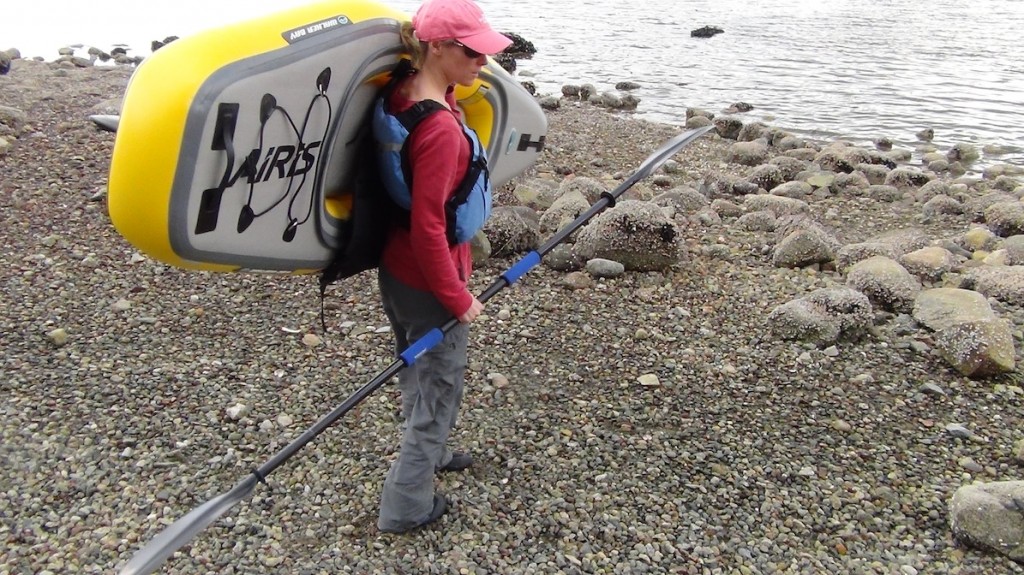 Quality of Construction
The Airis kayaks are unique in that they are made using AirWeb Patented high pressure construction, formed from a heavy duty, seven layer polymer coated fabric that is joined by thousands of drop-stitch fibers.
You can tell as soon as you inflate one of their kayaks how solid they are. They are extremely well made, very rigid and highly durable. I don't foresee any issues with abrasions or leaks with the Play.
Size and Weight
As already mentioned, this is one of the most compact inflatable kayaks available. The size makes it extremely convenient and easy to transport, carry, and store in a small space.
The size also makes it easy for any person to paddle including a child. It takes very little effort to move it along.
Keep in mind that a kayak this light is not designed for high winds or sea kayaking. It can handle a lot but could get blown around in rough conditions. No problem in surf, rivers or lakes but not for choppy ocean kayaking.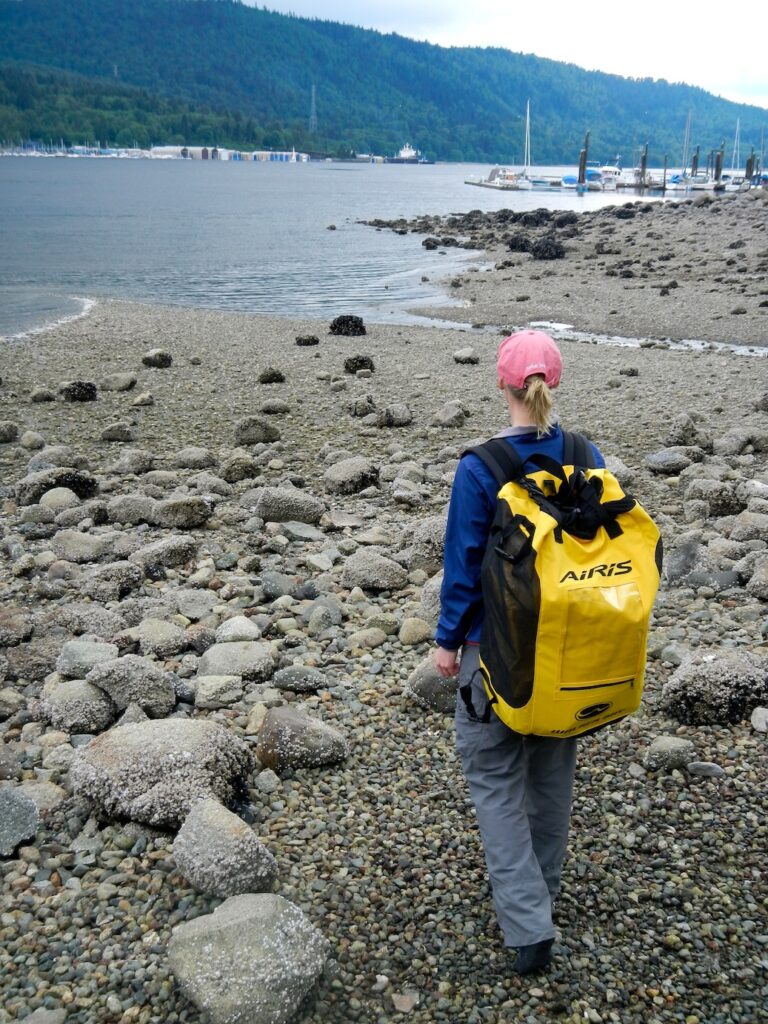 Performance
The Play will excel in certain areas such as in ocean surf. By ocean surf I do not mean sea kayaking. By ocean surf I mean playing in waves in ocean bays. It also paddles well down a river and is a lot of fun on a lake.
The attached skeg helps with the tracking but it does not track as well as the longer and sleeker Airis Sport. This is not a touring kayak, however for the squat size of it, it paddles well and impressed me with it's performance.
It is not super fast but once again you can not expect speed from a kayak of this size.  However I would bet that it paddles just as fast and well if not better than a rigid kayak of the same size.
If you wanted to take it down a moving river you could always add some thigh straps.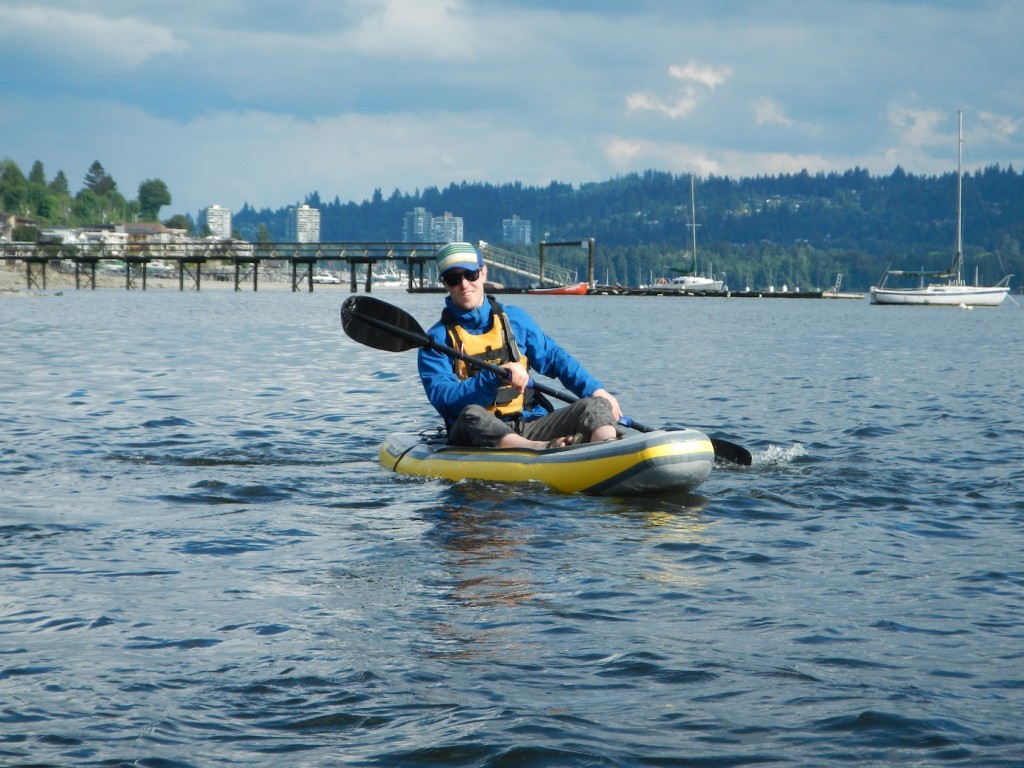 Deluxe Backpack
I love the Airis backpacks. They are extremely well made, have nice padded shoulder straps, an extra zippered pouch for accessories and is able to hold the kayak, the pump, the repair kit and even your paddles if you wish.
It is a great deal that you get the deluxe backpack included in the low price of this kayak. The Airis backpack rivals just about all other inflatable kayak carry bags that I have seen.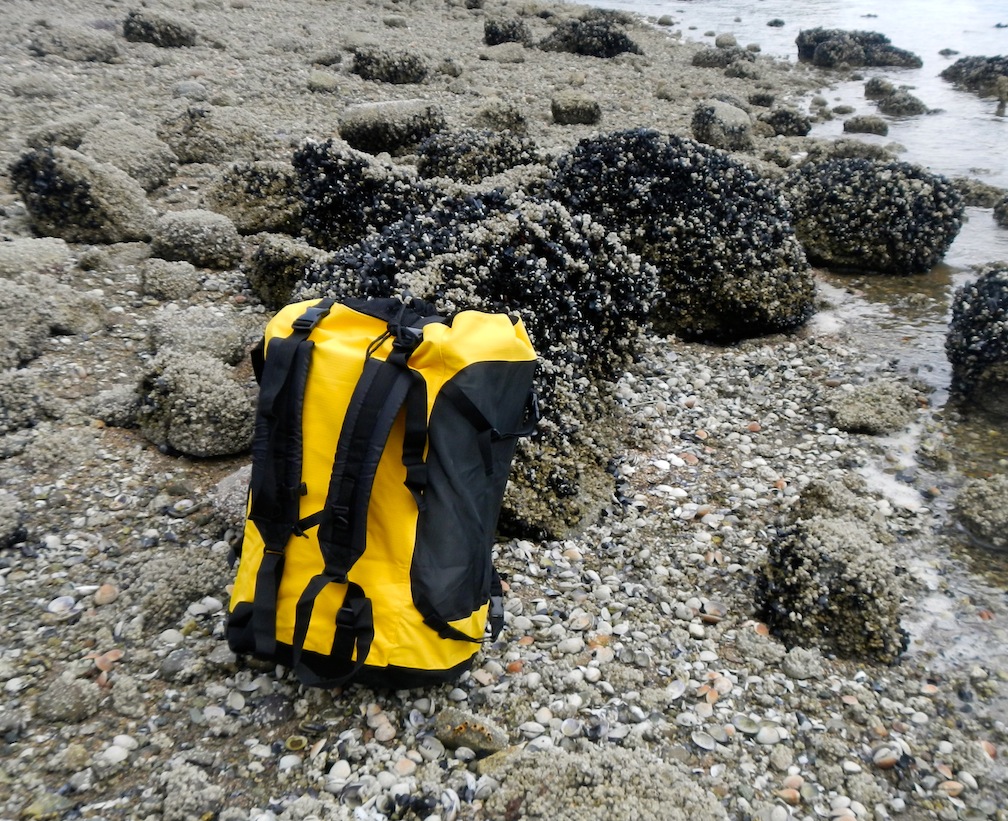 My Video
My Pictures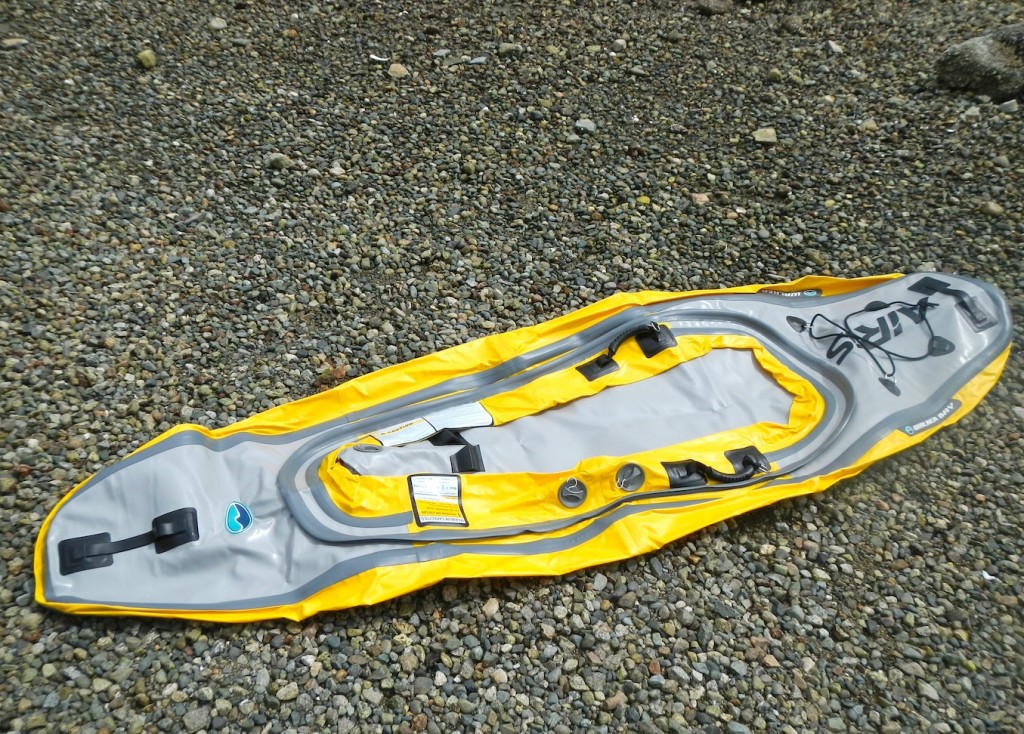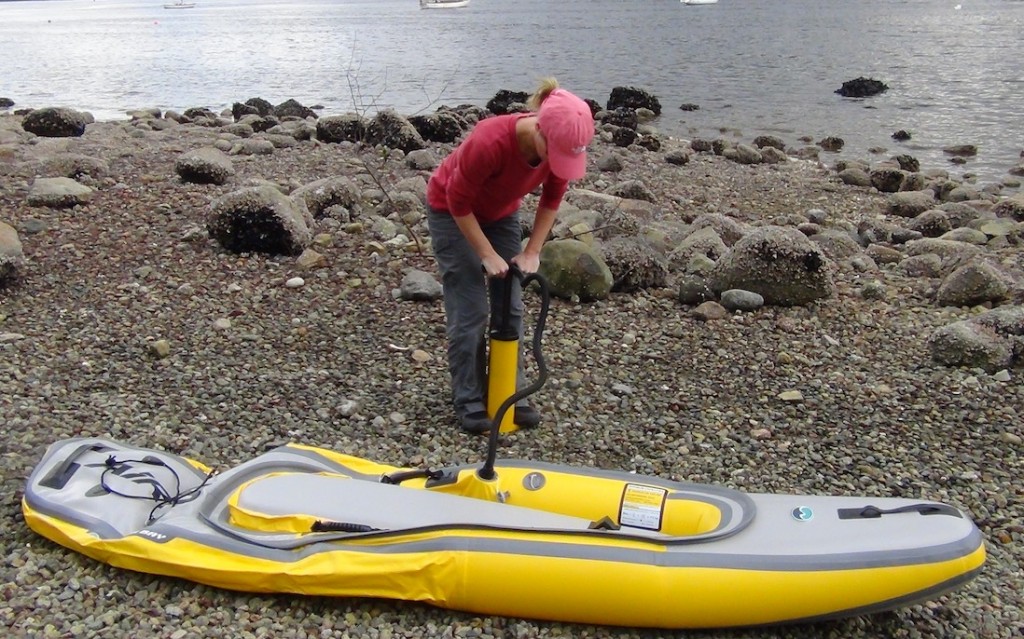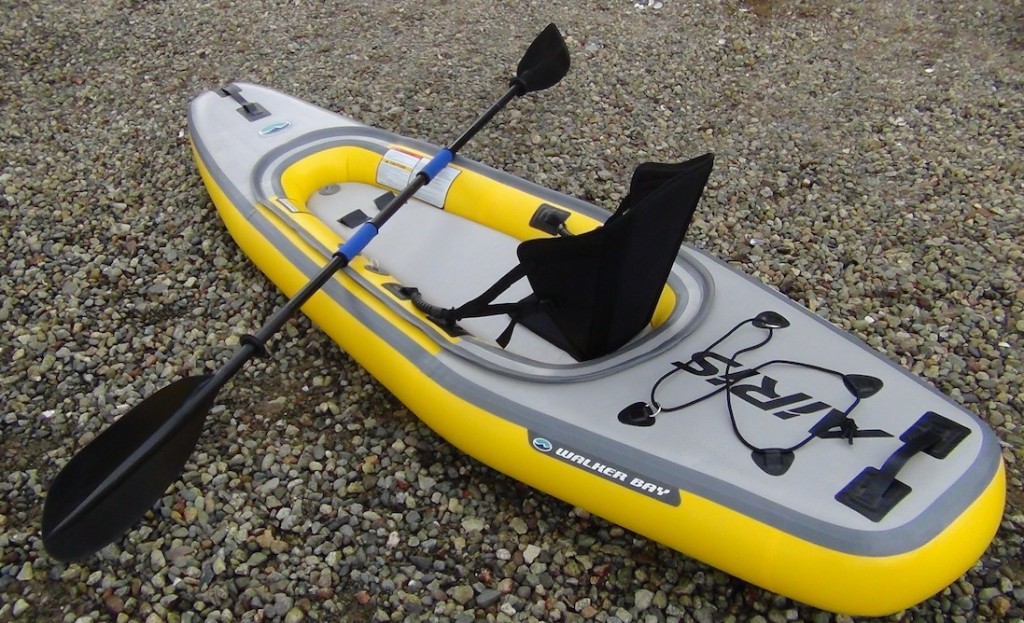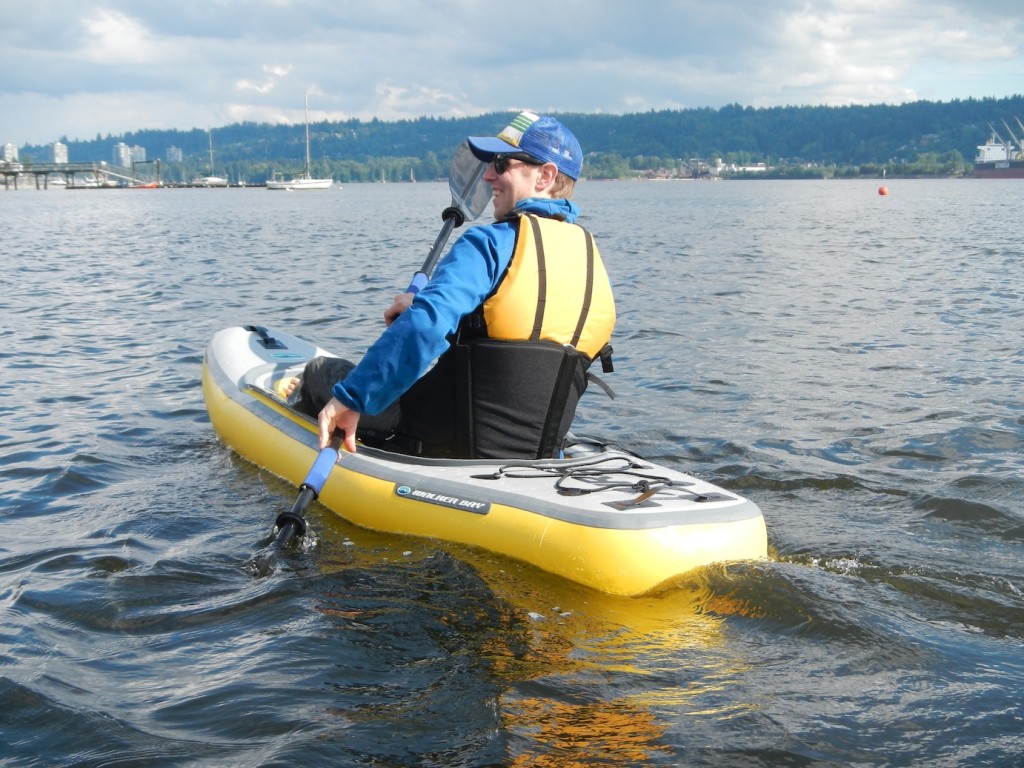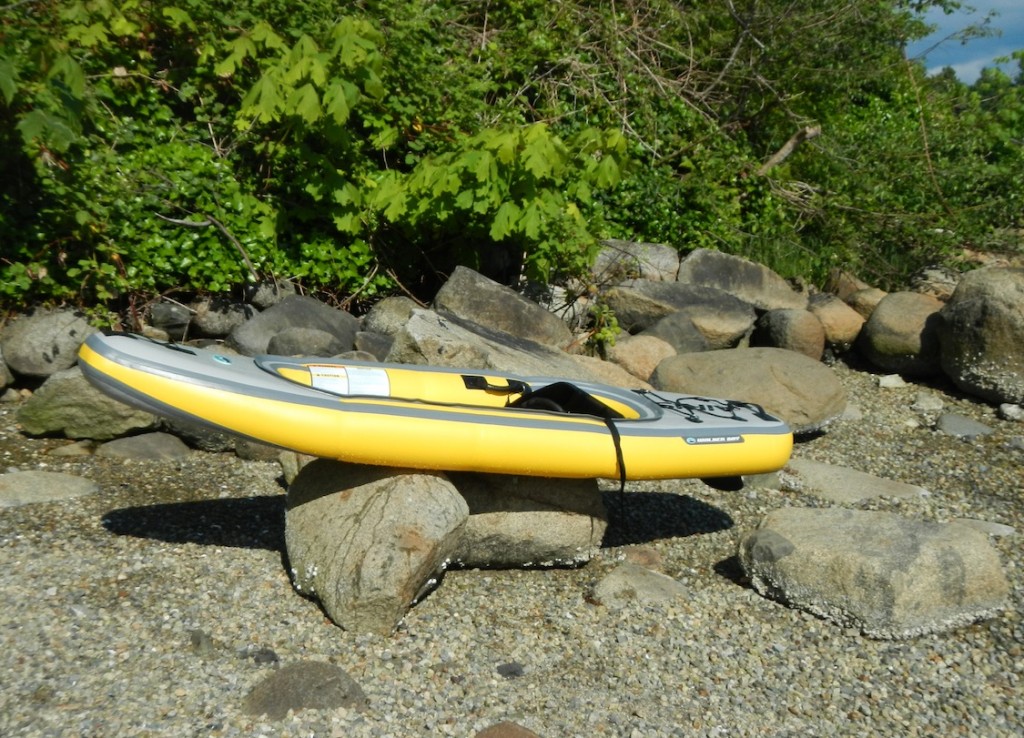 Final Thoughts
The Play is very aptly named as it is truly ideal for 'playing'. It is not a high performance model but it will outshine many others for surf and river play and it's pretty zippy for having fun on a lake.
Any person could enjoy this kayak and although it is quite small I have found that it provides ample leg room even for those well over 6′ tall.
Overall this is a high quality product for a great price. Excellent for the active person who wants a kayak they can take anywhere. I know I will personally get a lot of use out of the Play.